THE TRAILING SPOUSE
Do you really want to know the truth?
Amanda Bonham moved halfway around the world to be with the man she loves. Although expat life in Singapore can be difficult, Edward Bonham is a dream husband and a doting father to his teenage daughter, Josie.
But when their maid dies in an apparent suicide—and Amanda discovers the woman was pregnant and hiding a stash of drugs prescribed to Edward—she can't help but wonder if her perfect husband has a fatal flaw. And if he can't resist temptation under their own roof, what does he get up to when he travels?
Camille Kemble also has questions for Edward. Recently returned to Singapore, Camille is determined to resolve a family mystery. Amid a jumble of faded childhood memories, she keeps seeing Edward's handsome face. And she wants to know why.
For one woman, the search for answers threatens everything she has. For another, it's the key to all she lost. Both will follow his trail of secrets into the darkness to find the truth.
All the Little Children
When a family camping trip takes a dark turn, how far will one mother go to keep her family safe?
Struggling with working-mother guilt, Marlene Greene hopes a camping trip in the forest will provide quality time with her three young children—until they see fires in the distance, columns of smoke distorting the sweeping view. Overnight, all communication with the outside world is lost.
Knowing something terrible has happened, Marlene suspects that the isolation of the remote campsite is all that's protecting her family. But the arrival of a lost boy reveals they are not alone in the woods, and as the unfolding disaster ravages the land, more youngsters seek refuge under her wing. The lives of her own children aren't the only ones at stake.
When their sanctuary is threatened, Marlene faces the mother of all dilemmas: Should she save her own kids or try to save them all?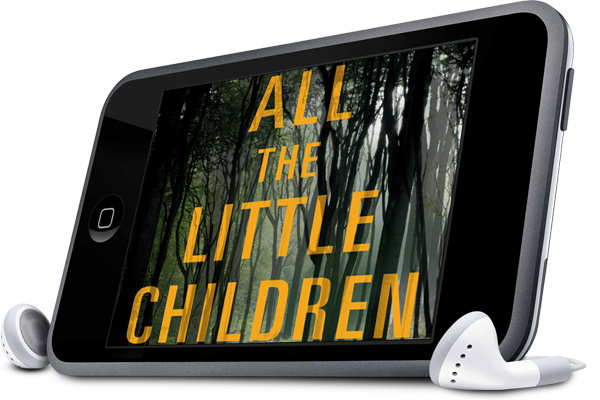 Also available as an audio book